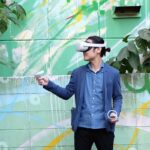 Contact Person:Yuichiro Niijima
Position:CEO
Profile:
My college specialty is pain. I also learned hypnosis for pain reduction from my college professor and have been working as a counselor since 2014. I learned VR programming in 2020. Then I learned about pain reduction through VR. I have long thought that hypnosis techniques and VR go really well together, so I decided to start my own business in 2021 to use my own hypnosis knowledge and VR skills for pain reduction.
What I like: to challenge new things. It is not easy to do something which is not yet out in the world, but exciting.
TherapeiaVR
TherapeiaVR digital analgesia app applies virtual reality (VR) to reduce pain and anxiety during medical treatment. It aims to deliver a treatment experience that makes you want to come back and enjoy it again. TherapeiaVR has two unique features. Firstly, VR images guide appropriate duration and timing of breathing. The user breathes following the breathing and timing patterns. With VR image guidance, the parasympathetic nervous system dominates and promotes relaxation. Secondly, VR for therapeutic techniques Self-guided training and progressive muscle relaxation techniques are provided to more effectively reduce pain and anxiety.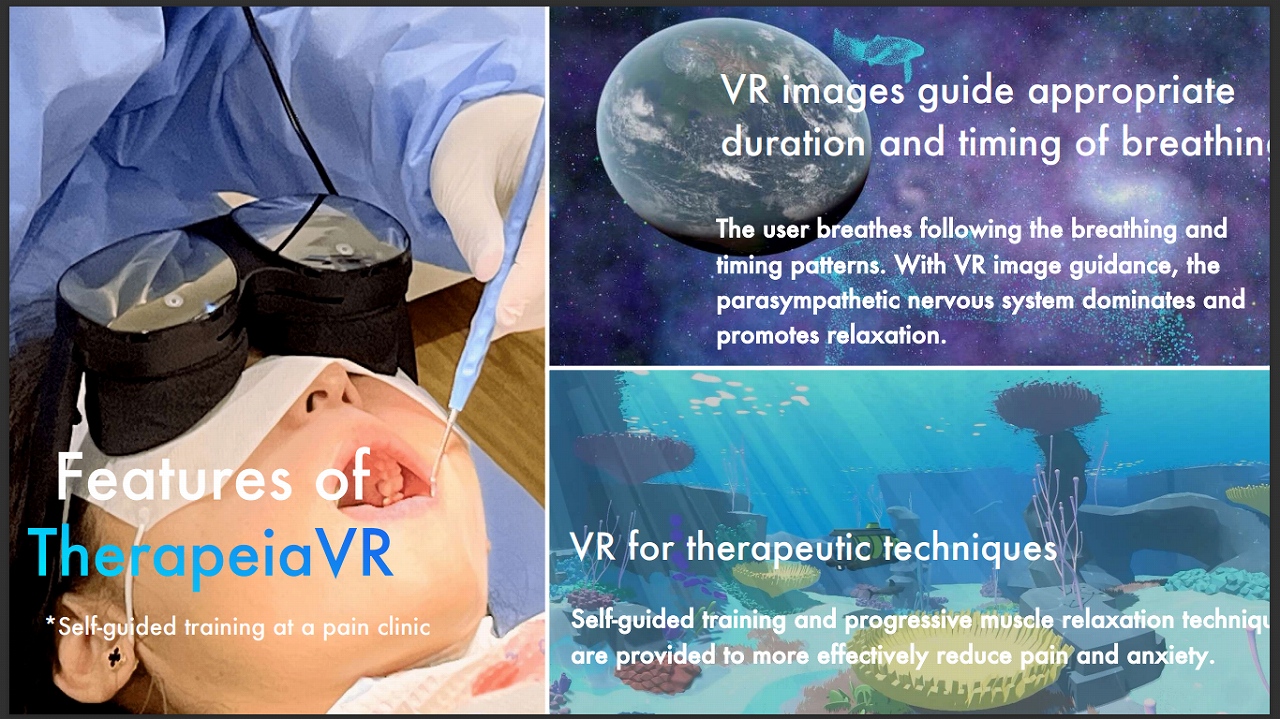 – CEO is a Hypnotherapist and VR engineer.
During college, I studied the psychological pain of patients in end-of-life care from a philosophical approach. In the course of my research on such pain, I met a university professor who was using psychological techniques, especially hypnosis techniques, to address pain in cancer patients. I was so impressed by such activities that I learned techniques from the professor and started working as a counselor in 2014, dealing with many pains and anxieties. In 2020, while I was learning programming in earnest, which was originally my hobby, I found a paper that VR is effective in reducing pain. Since I studied hypnosis, I thought that hypnosis and VR would go well together, so I decided to start my own business in 2021 to apply my knowledge of hypnosis and VR skills to pain relief.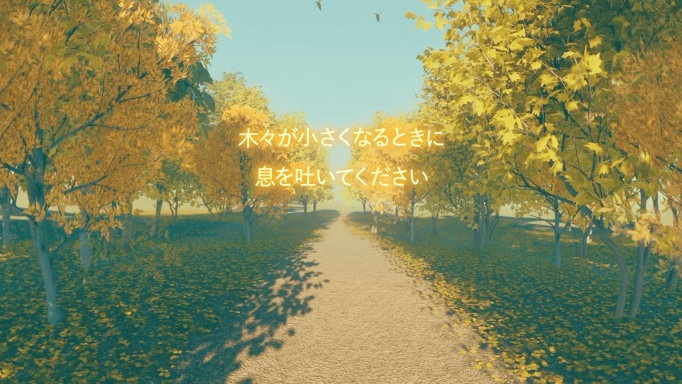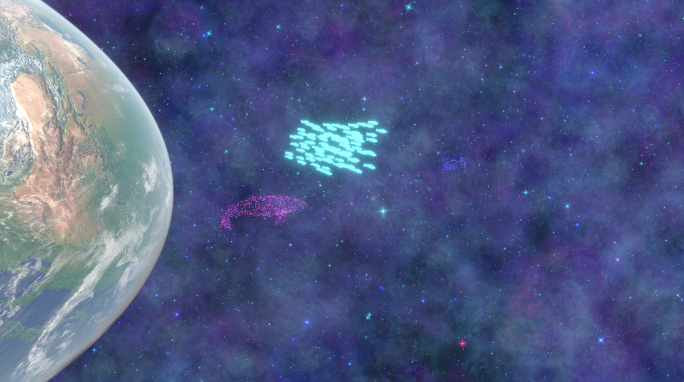 – Be relaxed as you drift through the cosmic ocean in VR
Various ways have been devised to promote relaxation, and in one content, Progressive Muscle Relaxation Techniques are performed while watching VR images of drifting through space. PMRT is a technique to relax the muscles by repeatedly tensing and relaxing them. Patients watch the VR images and breathe in time with the narration.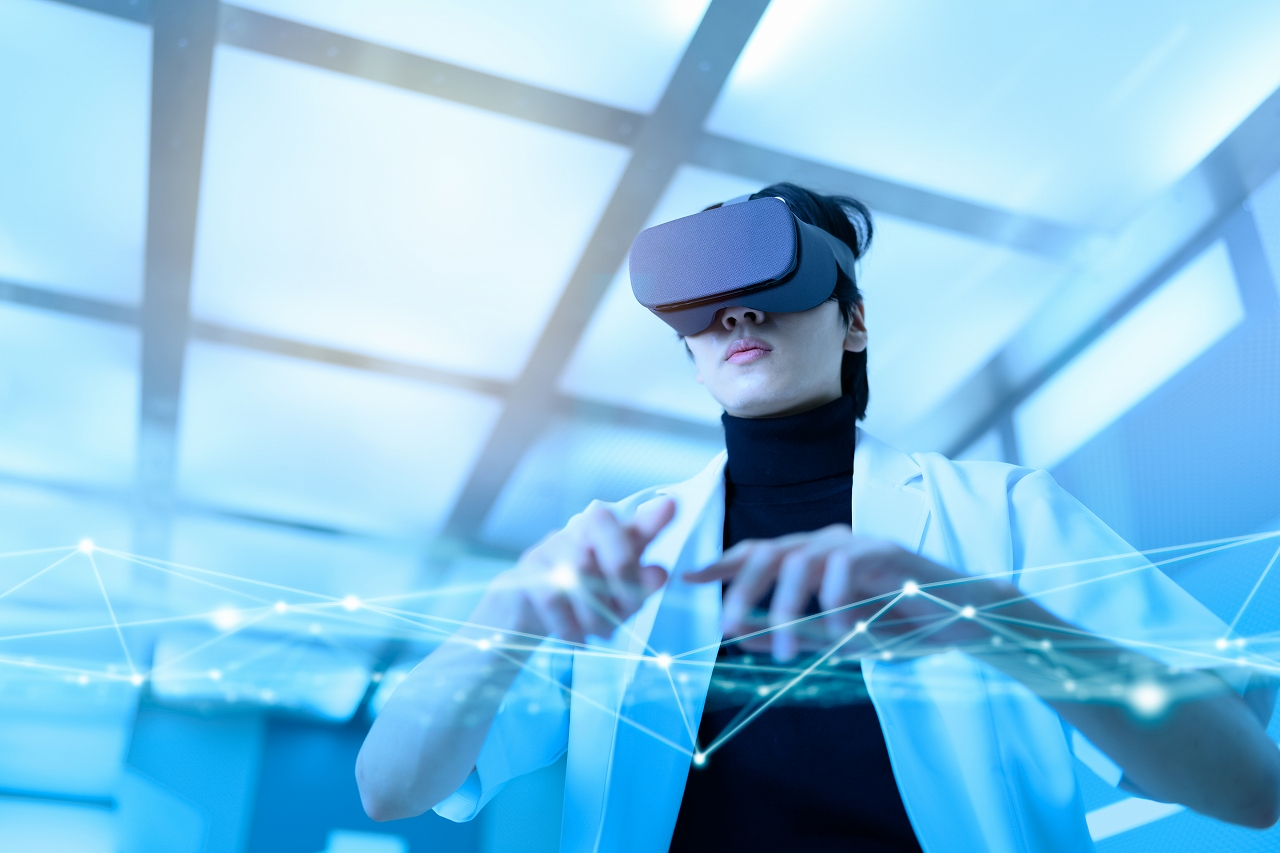 – Business Focused on Pain
VR in the healthcare field is mostly used for training purposes for professionals. There are few cases worldwide of companies working on pain control, and only a few companies are working on reducing pain and anxiety during treatment in particular. However, in the U.S., VR's product for chronic back pain has received Breakthrough Device Designation from the FDA (U.S. Food and Drug Administration), and is beginning to be recognized by public organizations. We plan to apply for medical device designation in the next few years, focusing on the issues of pain and anxiety that cannot be solved by anesthesia alone.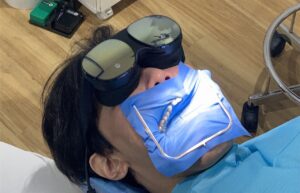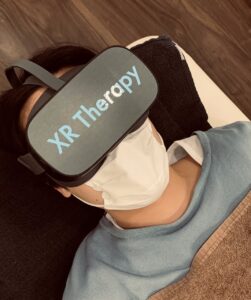 – Aiming for use in various medical fields
Currently, we are working on issues of pain and anxiety during treatment and chronic pain, but after 2023, we plan to work on various things based on VR, such as cancer pain and remote rehabilitation in the metaverse. In addition, by conducting joint research with several universities in Japan and Indonesia, we will contribute to the development of the industry by conducting medical validation on pain reduction through VR.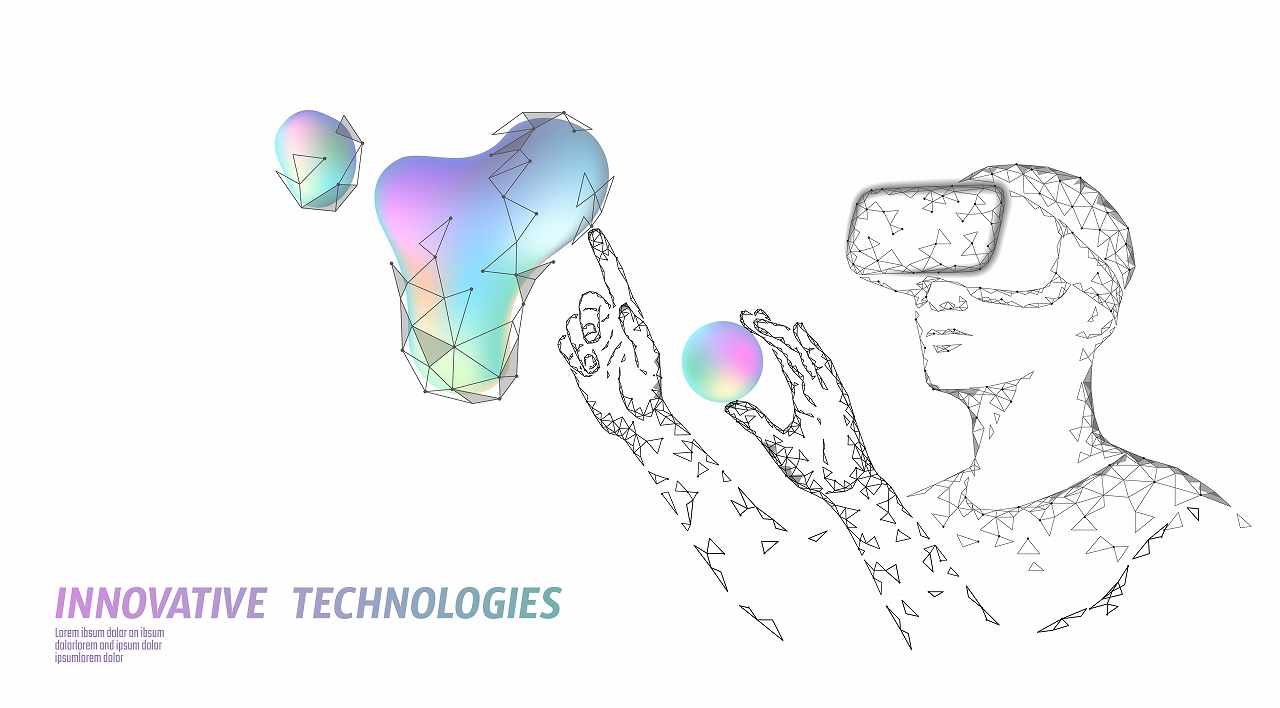 – A treatment experience that makes you want to go back
Despite the development of various technologies in this day and age, treatment still involves pain and anxiety to a greater or lesser degree. With TherapeiaVR, we are transforming negative treatment experiences into entertainment, creating a treatment experience that makes you want to go back tomorrow.