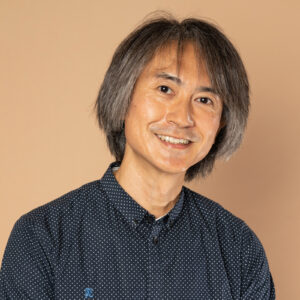 Contact Person:Naoji Taniguchi
Position:CEO & CTO
Bio:
After working in the R&D department of a CG studio, he became a freelancer and planned and developed console games, interactive exhibits, smartphone applications, robot applications, and VR applications with a focus on 3D programming. In 2014, he met a surgeon online and after a prototype period, established Holoeyes Inc. in 2016, a company that supports medicine with XR technology. He also teaches game planning and development as a part-time lecturer at Joshibi University of Art and Design's Media Expression area.
Favorite music : Jazz ( John Scofield, Robert Glasper, E.S.T, Jaco Pastrious, etc), Brazilian ( Seu Jorge, Sergio Mendes,etc), R&B(D'Angelo)、Metal(Metallica, Megadeth, Anthrax)
Favorite sports : SUP(Standup puddle boarding)、 SUP(Standup puddle boarding)、Skateboarding (Long skateboards, surf skates, Penny)、Bicycle(piste, Road racing)

「Holoeyes Edu」
"Holoeyes Edu" is a service that allows you to use a VR application running on Oculus Quest2 or PC to explain anatomy by pointing or drawing lines in the VR space, and the VR application will record the movements and sound, and deliver the 3D and sound recordings to your smartphone.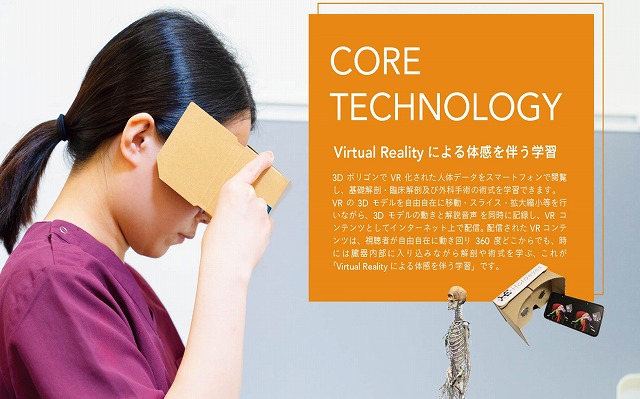 – Anatomy education with cardboard VR googles? 
   With "Holoeyes Edu", you can get a VR anatomy education with a smartphone and cardboard VR goggles. Using VR, you can see organs in three dimensions. If you can observe them from the front, side, and back, you will naturally understand them better and receive more efficient education.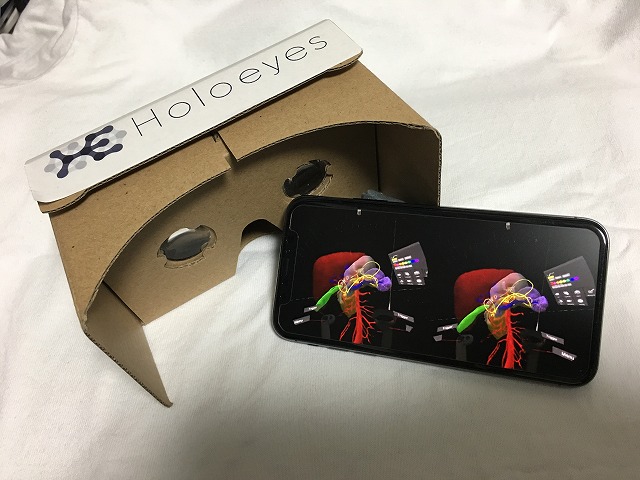 – What content does Holoeyes Edu provide?
You can view basic anatomy and surgical videos in VR and use our anatomy education contents or create your own original contents. Lectures can be recorded and distributed to students while the lecturer themselves explains and marks the 3D models of organs. The system can also be used for remote teaching at the time of the pandemic.
– What is your plan for overseas expansion?
We are currently working on various projects for overseas expansion in countries in Asia (Taiwan, Singapore, Malaysia, Thailand, Philippines, etc.) and the Middle East (Saudi Arabia, UAE).
– Mr. Taniguchi, CEO, is a teacher at the University of Art and Design?
I am also teaching game planning and development at Joshibi University of Art and Design's Media Expression area. I was originally involved in CG research and development and game development. I think the anatomy education in "Holoeyes Edu" is an interesting digital content. I think the combination of anatomy lecture and VR education will have value as a content in itself.
– What do you see as the future of Holoeyes Edu?
First of all, I would like to provide Holoeyes Edu to all medical professionals and have them use it. Currently, the content is for students, but by changing the content, it can be applied to training young doctors. We can make digital data of veteran doctors' surgeries and observe them from various 360° angles to support the training of young doctors, or use it for presentations at conferences. Now we are offering this service to medical students, but since it is the human body, we want to make it available to everyone. We hope that elementary school students will use it and become interested in it, and then go on to work in the medical field.