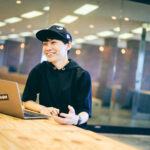 Contact Person:Taiki Oshida
Position:CEO
Profile:
Completed the first term of doctoral course at Tokyo Metropolitan University Graduate School. I conducted research to visualize UX in virtual space. When I was a student, I was immersed in 3D game development and its organization, and went into the business of 3D game development, AR/VR, and the Metaverse. After working as a 3D game creator and apparel shop staff, established DENDOH Co., Ltd., which develops VR/AR. We are currently developing a 3D avatar platform service for the Metaverse space.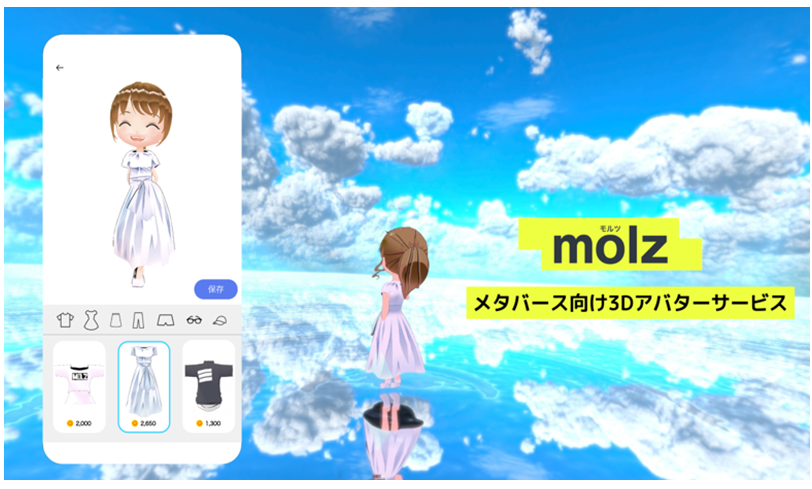 "molz" Avatar Creating Platform for Metaverse
"molz",Avatar creating service which can use a variety of metaverse services.
We provide two systems "molz Hub" and "molz SDK".
"molz Hub" is an avatar creating platform for end users. End users can create and edit avatars, charge for fashion items, and manage them on their smartphones. "molz SDK" is a system that allows companies that provide metaverse spaces to use avatar makeup functions within their own metaverse services.
As an avatar creation service, "molz" consists of a function that allows you to customize avatars, technology to reproduce lively avatar expressions, original animation technology, and technology to seamlessly transfer them to the various metaverse space.
We will add a function that allows users to create and sell original items by themselves to realize the user experience of "expressing who you want to be with an avatar".
"molz" will make people easy create avatars for playing metaverse.
– Create your own avatar and enjoy self-expression on metaverse
Since the metaverse became a buzzword, the number of companies offering metaverse space has increased rapidly around the world. As a result, the demand for avatars has also increased. However, these avatars are not easy for anyone to create, and it is impossible to use one's own original avatar without specialized knowledge. In addition, companies that provide metaverse space have not been able to keep up with the implementation of avatar creation functions, and currently only simple template avatars are available.
To solve these problems, we have developed a service that allows anyone to easily create their own original avatar and use it on metaverse.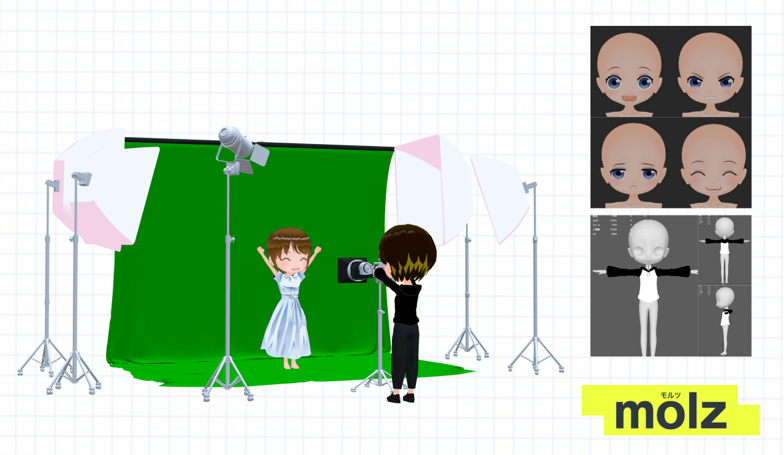 – Grow your avatar and take it to metaverses
Each avatar in "molz" has a story, and the more the user uses, the more the avatar grows like a caring game. Also, "molz" features the ability to have your own unique avatar and even take it with you to other metaverses. Clothes and accessories for the characters will be updated as needed, and you can create your own avatar by purchasing for a variety of items.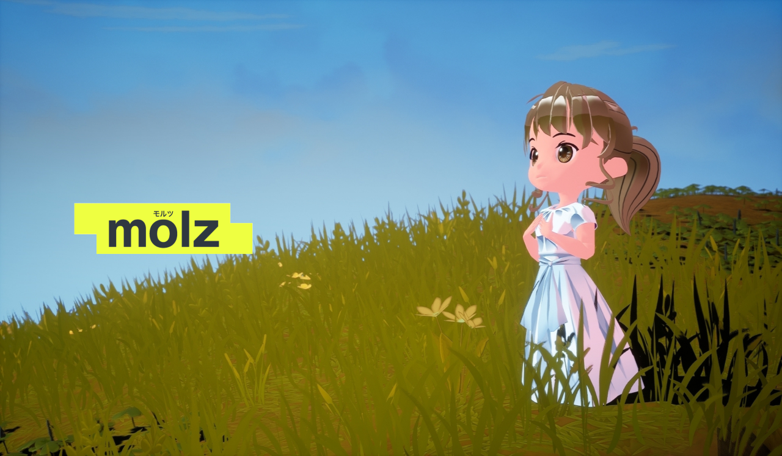 – Commitment to quality
Our avatars can be easily created and used in various metaverse spaces. In addition, we have paid careful attention to the details of the avatar's facial expressions and movements in order to express a "lively avatar". Although technically more difficult, we believe this is necessary to respect the world view and story of "molz". The deformed characters are designed with the "Kawaii"-loving users in mind.
– Collaboration with various companies
Although "molz" is a B to C service, we would like to collaborate with various companies. They can use "molz" for branding and advertising campaigns. For example, if clothing and accessories from apparel stores can be purchased on "molz," user's avatars can wear the brand's clothes and visit various metaverses.  We hope that various companies will use our service.
For more information on corporate collaboration, please visit:
https://prtimes.jp/main/html/rd/p/000000013.000059392.html (Japanese only)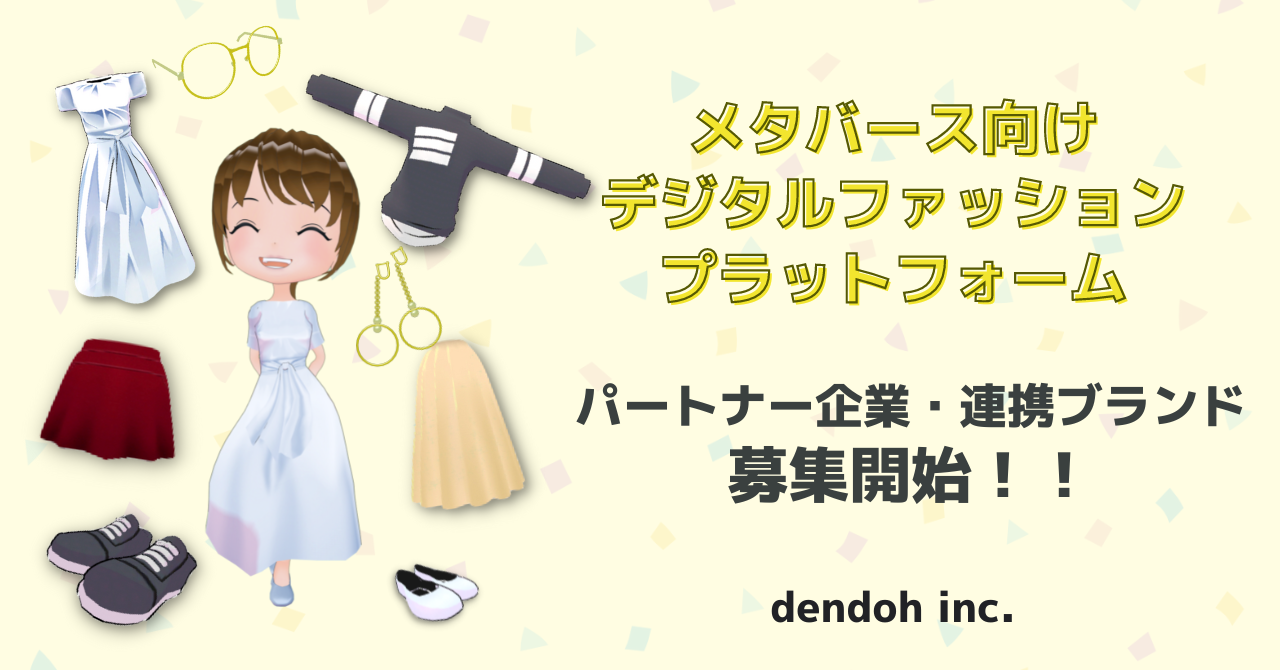 – People and industries we would like to connect with
We hope to connect with a wide range of industries, including fashion brands, IP holders, people and organizations that share our interest in Japanese animation, and e-sports, to provide the value of "molz".