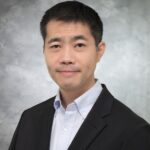 Contact Person:Yuichiro Yamamoto
Position:CEO
Profile:
Born in Kyoto, Japan, moved to East Germany when I was 0 years old, and then spent my childhood in Europe, moving from one place to another in Eastern European countries such as Romania and Hungary. After starting a company, I expanded our business mainly in Southeast Asia, Northern Europe, China, and Russia. Based on our experience in management contract businesses, including human resources development, we focused on efficiently operating businesses with fewer human resources, then started robotics and AI businesses, which we continue to this day.
Father of two children and one dog.
Favorite Activities : Walking with the dog, watching sports with my kids
What I enjoy doing at work :
Collaborating with various experts to create new value. Creating new things while discussing AI, robotics, and video technology with people at the various fields, such as medicine, sports, and entertainment.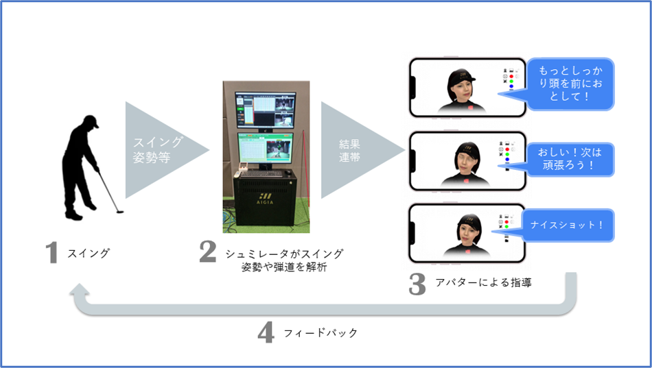 -Avatar golf lesson system
This is a technology that allows you to easily create avatar videos by adding realistic choreography and audio to 3D models using a smartphone. The motion and voice of the model are captured at the same time, and the motion and voice, including mouth movements, are synchronized to create a highly realistic avatar video. Using this avatar video, we will develop services in various fields such as sports, entertainment and customer service. For example, the avatar golf lesson system uses skeletal recognition technology (markerless motion capture) to digitize swings, visualize swing data in graphs and tables, and avatars give advice based on the data. This allows us to provide lessons based on recommended data rather than the instructor's experience and sense values.
In the future, we plan to develop services using avatar videos, markerless motion capture technology, range sensors, etc. in fields such as sports, education, and entertainment.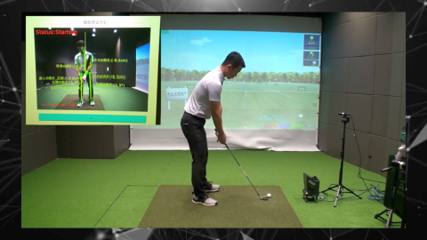 – Expressive Avatars
Avatars are becoming more and more familiar, but it still requires specialized knowledge to make them work exactly as you want. However, with this application, you can easily move your favorite avatar. Using the smartphone's camera, the avatar can follow your movemnts and voice, so you can make it move naturally. This technology can be used for a variety of applications.
– The World Expanded by the New Technology
This technology can be used for entertainment, such as moving characters for games or events, or for business situations, such as having an avatar handle reception. Since there is no need for an actual person to be present, it is possible to reduce the amount of manpower required. It has millions of possibilities, such as office receptionists, gym instructors, convenience store staff, etc.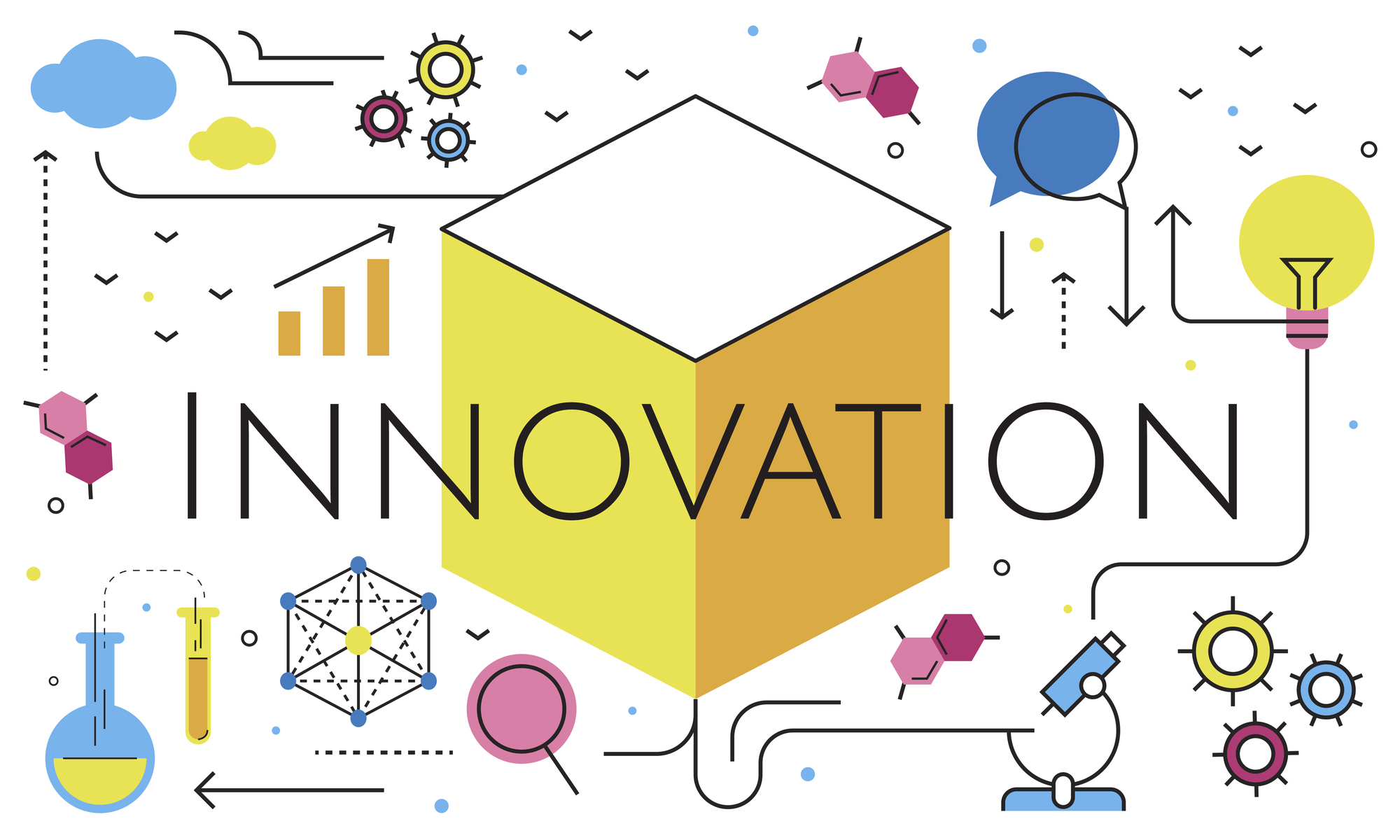 – TRIBAWL's strengths
We deal with various advanced technologies that correspond to the five human senses (image analysis for the eyes, voice analysis for the ears, natural conversation technology for the mouth, robotics and various sensing technologies for the body). Also, we solve various problems using AI technology. Our strength is that we can develop services across the board without relying on a single technology. We aim to create a more interesting world by crossing cutting-edge technologies.
Case 1: Unmanned stores and call centers (AI x avatar x image analysis)
By combining the avatar generation technology with AI-based natural conversation, it is possible to create avatars that can speak freely. This can be used in unmanned stores, hotel reception areas at night, call center systems, etc. to reduce human workload and provide high quality services by having customers served by avatars that can converse naturally with them.
Case 2: Avatar Sports School (Marker-less Motion Capture System x AI x Image Analysis x Avatar)
Using a marker-less motion capture system, body movements are quantified and compared quantitatively with the ideal way to move the body, and an avatar provides advice. Even without an expert nearby, players can improve their own form based on the advice. The management can eliminate manpower shortages and provide high quality services with a small staff.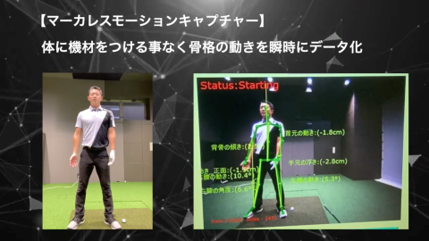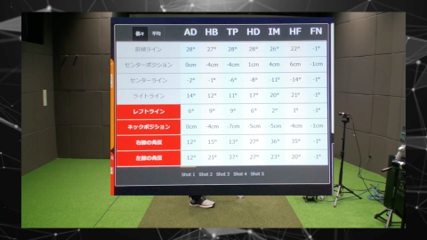 Case 3: Automated transport robot (Robotics x AI x Image analysis x Avatar)
We are developing an automated robot equipped with an avatar that can carry on natural conversations. Our goal is to develop a robot that can be used in a variety of situations, not just for transporting cargo.