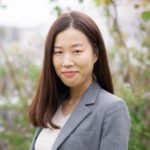 Contact Person:Yurie Toya
Position:Business Producer, Sales Strategy Dept.
Profile:
After graduating from university, I worked as an HR consultant providing recruiting services and HR consulting to Japanese and foreign companies at the Indian branch. After that, I joined Jolly Good Inc. in 2018 and am currently engaged in proposal sales and project management for universities and hospitals in Japan, as well as market research to develop overseas business.
My interests : Domestic/International travel and watching movies
JOLLYGOOD+, OPEcloud VR
Jolly Good Inc. provides VR-based services, especially for the medical industry for Education and Training. VR Clinical Training allows you to experience an actual scene from the medical profession's view. This is widely used in 200 medical institutions for education such as universities and hospitals in Japan. By using OPEcloud VR, medical staff will be able to easily shoot and edit VR content anytime they want. The produced contents are uploaded to the cloud, and members can experience more than 300 medical healthcare contents anytime, anywhere, and any number of times.
-A breakthrough solution for medical education
By installing "OPEcloud VR" in the operating room of a hospital, the surgery being performed there can be recorded as a 360-degree VR video. Doctors themselves can edit the footage and use it as educational materials. By viewing VR content that is so realistic that it seems as if they are in the field, young doctors can improve their learning efficiency and have the opportunity to experience and learn from surgeries that they have not been able to observe before, such as surgeries with few cases or unexpected ones. In Japan, "OPEcloud VR" has already been introduced to 50 facilities, and is scheduled to be introduced to 1,500 medical institutions nationwide in the future.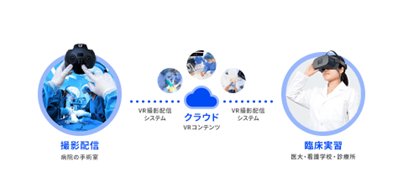 – NETFLIX for the Medical Industry!
"JOLLYGOOD+" allows members to view VR contents for medical and welfare education. The VR experiential learning contents offer realistic images as if you are observing the event on the spot, which enhances learning efficiency. In the future, we would like everyone to experience the most advanced medical and welfare education through "JOLLYGOOD+", no matter who they are or where they are in the world.
– Available in a Wide Range of Medical and Welfare Fields
The range of medical fields where "JOLLYGOOD+" content can be used for learning is wide and will continue to expand. For instance, paramedic training, infectious disease education, home healthcare education, social skills training, and more. In addition to the medical field, JOLLYGOOD+ is also used as social skills training for developmentally disabled students in public schools.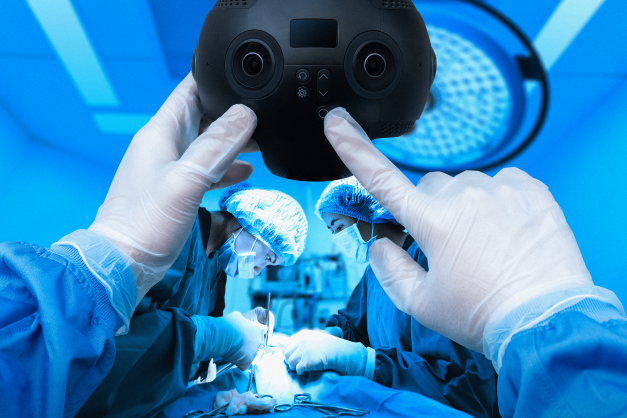 – From Japanese Healthcare to the World
The challenges of improving and expanding medical education are universal, and there is no point in staying in the Japanese market. Based on our achievements in Japan, we have begun to expand globally. This year we exhibited at CES, SXSW, and AWE. We would like to strengthen the connections we have made there and the partnerships we have established with experts in each country, and expand into the U.S., Asian countries, and other markets.