Name:Aromajoin Corporation
Founded: 2012/10/03
Founder:Ph.D. Dong Wook Kim
Contact : contact@aromajoin.com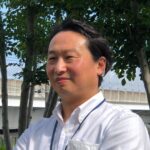 Contact Person:DONG WOOK KIM
Position:CEO
Bio:
Dong Wook KIM PhD research on "Olfactory Display (Smell-O-Vision)" at the Japan Advanced Institute of Science and Technology (JAIST) from 2004 to 2009 and graduated with First-Class Honors Degree. After graduating, he worked at the NICT (National Institute of Information and Communications Technology) in Japan where he continues his research on "Olfactory Display" as one sub-field of the Information Technology of the Five Senses. He established Aromajoin in 2012 with the idea to make olfactory display as popular as monitors and speakers. His strong belief is to "Change the World with Aroma Communication". 
Favorite Activities : Original Instant Ramen Cooking, Motorcycle Touring, Butterfly stroke.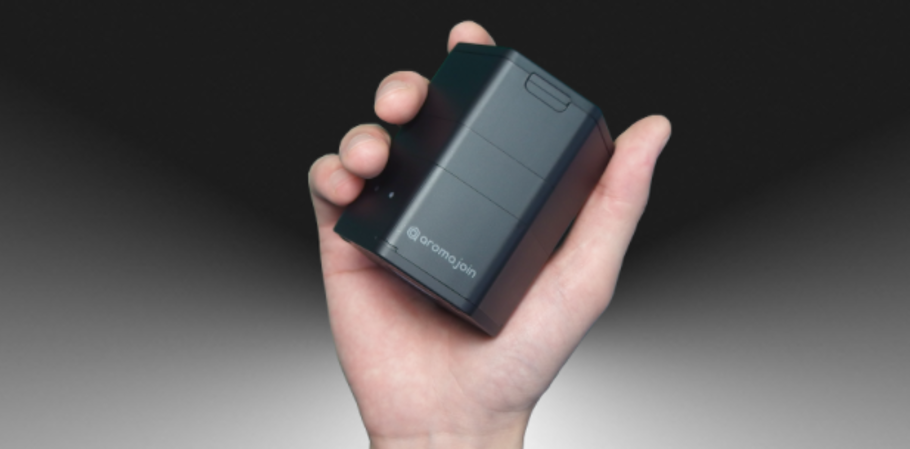 Digital scent device "Aroma Shooter®" & scented video sharing platform "AromaPlayer®"
The Aroma Shooter is an innovative scent device that introduces scents to the digital world and can provide a more realistic immersion experience for video contents by controlling and reproducing clean and precise scent information. In each Aroma Shooter, there is several scent cartridges that abandons liquid and gaseous media (oils, mist, steam, vapor, etc.). This new "dry and solid-state scent" material allows for blazingly fast switching(0.1 sec) of discrete scents without any smell leaking. 
In addition to making a hardware device, we are also developing a video sharing system that will allow the users to directly watch and enjoy a lot of scented video content, without any programming skill needed. All technologies used are registered patents and trademarks in multiple countries including Japan and the US.
-Expresses the scent of grass when lying down in a meadow
You can create scents to match the images. You can smell the desert after it rains, or the scent of a forest when you become small and walk in the grass. The addition of a new sense of  "smell" can transform an existing image into a completely new experience, and the use of VR can make it even more "immersive." Positron, Inc. in the U.S. uses Aroma Shooter® in their Premium Cinematic VR. Aroma Shooter® is also used in various locations, including a permanent exhibit at the Yosemite Cinema in Yosemite National Park in the United States.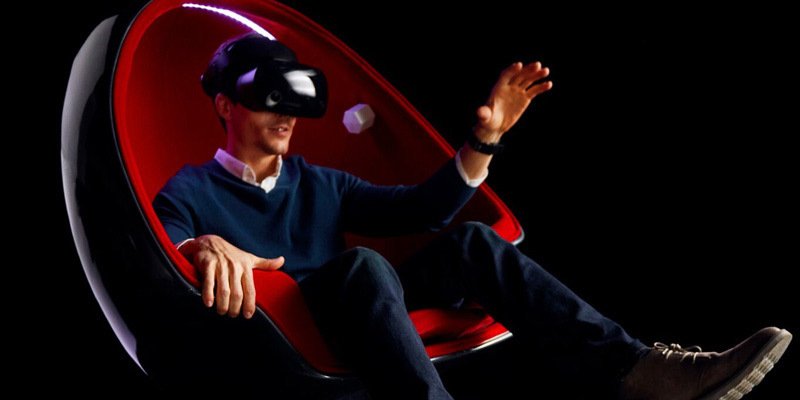 – Aroma Signage
When you touch the perfume signage, you can smell the fragrance of that perfume. Unlike regular aroma diffusers, there is no scent residue, and the next scent can be enjoyed immediately. We have had this system used in stores that offer fragrance products such as perfumes, cosmetics, soaps, detergents, fabric softeners, foods, and beverages. Scenting stimulates the desire to buy, as when signage that emits the scent of bananas is installed in a convenience store, sales of bananas increase. Just as people are attracted to a restaurant by a delicious smell, aroma signage can attract more customers.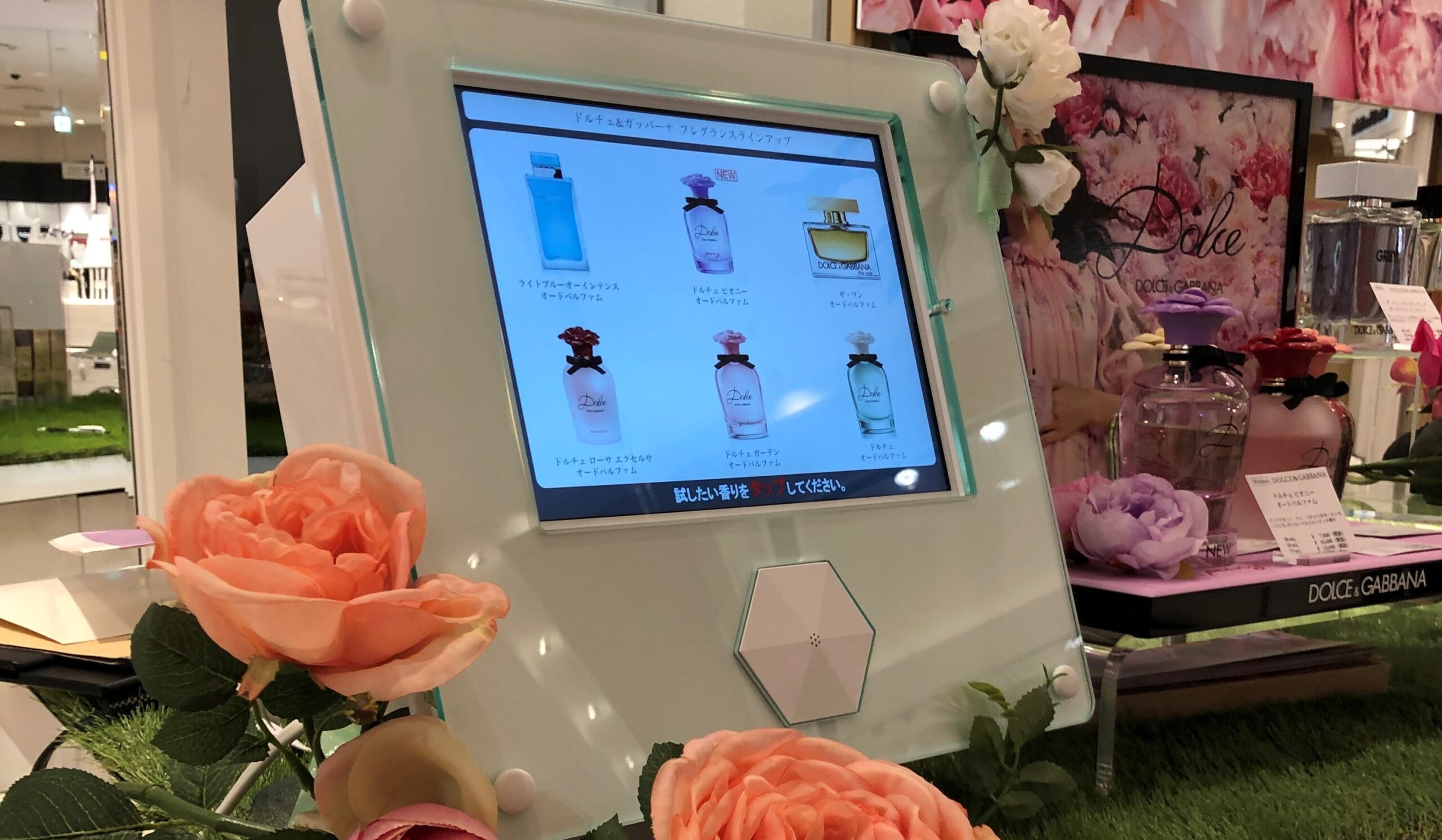 – Scented AromaPlayer®.
AromaPlayer® is a system that allows you to scent your YouTube videos. Aroma Shooter® and AromaPlayer® will enable scented YouTube video distribution and a new content experience. Initially, we will work with YouTube, but we aim to work with all types of distributors to take content distribution to a new dimension.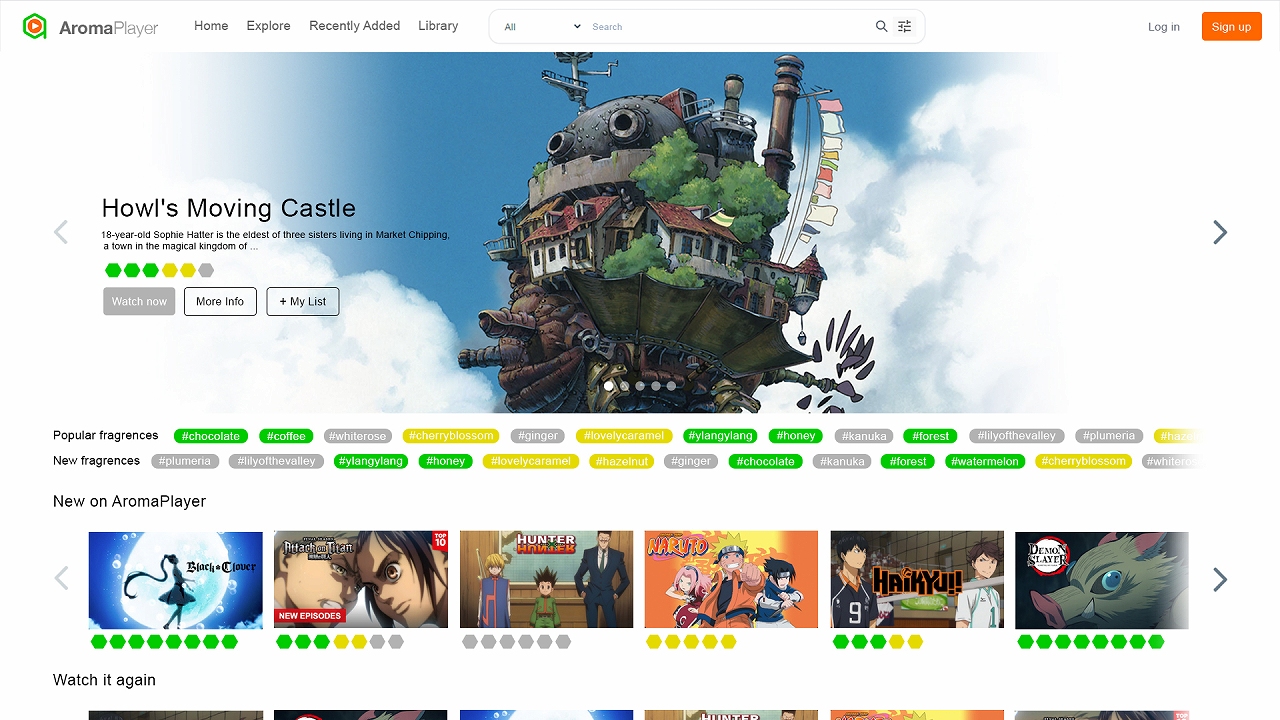 – 40 Year Plan for "Aroma Communication"
When I was a child, my mother said to me, "Since color TVs have come out, why not TVs with fragrance?" These words inspired me to research fragrances for decades to develop and commercialize olfactory displays. Our future goal is to spread the use of scent displays to as many people as possible, and in the future, we aim to realize the reproduction of all smells that humans can perceive, and to create a world in which smells can be reproduced in real time, just like images on TV.