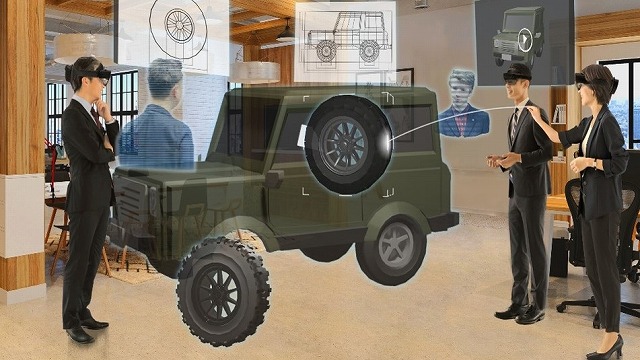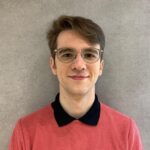 Contact Person:Andrey Kirpach
Position:Evangelist, engineer
Profile:
Hello there!
I'm Andy, an engineer product evangelist and at Nangok R/Studios, currently working on WHITEROOM. I am from Russia, and am currently stationed in Tokyo, Japan, where I work to host seminars teaching the fundamentals of Mixed Reality and showcasing our product to enterprise clients, and am also involved in development. I have a particular interest in how technology affects society. Through my work in Mixed Reality and beyond, I hope to create innovative experiences and contribute to the empowerment and well-being of diverse communities. I am excited to continue exploring Mixed Reality, and hope you can join me!
Favourite animal: dachshunds
Current passion: perfecting home-made croissants

「WHITEROOM」
WHITEROOM is a Mixed-Reality remote meeting service for enterprise. It is a next-generation collaboration platform, available for HoloLens 2 and iOS devices.
Join meetings as a photorealistic virtual avatar, and collaborate in real-time using 3D models, Office and PDF documents, pictures, videos and more, all placed right in your surroundings.
WHITEROOM bridges distant locations to connect you with the people you need, wherever you are. You can enjoy the benefits of Mixed Reality without the cost of custom app development, and can instead focus on solving your business needs. Use cases span remote meetings, design reviews, training, education, and healthcare.
WHITEROOM provides many tools for enterprise collaboration: use the 3D pen feature to draw anywhere in your environment, use the Capture feature to save snapshots and share your view with others, use speech recognition to record text memos, and many more.
– How did you come up with the name "WHITEROOM"?   
In the field of art, white cubes are sometimes used to create artworks. "WHITEROOM" has that image and will be used as a place to generate creative ideas, products, and solutions. Since it is a "Room," it is possible for multiple people to gather, communicate, and create.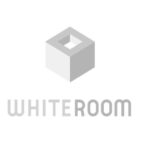 – What are the advantages of using WHITEROOM?
The benefits of WHITEROOM can be divided into three main categories.
1) A new experience using MR:
You can create a 3D model of a product, share it and discuss the design in WHITEROOM. By taking advantage of MR technology, you can have more in-depth discussions than in real. For example, you can see the size of the product not by numbers but by looking at it, disassemble it by parts, imagine the city of the future and create a diorama.
2)All in one service:
In addition to 3D models, you can also share various documents such as PowerPoint, Word, Excel, and videos with participants by displaying them in the space like holograms. You can also draw your ideas with a 3D pen, and take minutes with the voice input transcription function. Of course, security measures are also in place.
(3) Discussions without social distance:
It has become difficult to discuss ideas with everyone in one place. Overseas business trips are also not possible. There are remote meeting systems, but web meeting has more restrictions than real one. However, with the real avatar function of WHITEROOM, your avatar will appear in the space and you can experience as if you were meeting face to face. If you talk to the avatar, it will turn around, look you in the eye. You get the feeling that the person is sharing the same space with you. With this cognitive power, you can have a meeting with an overseas client without travelling. You can sit around a whiteboard and bounce ideas off each other. In fact, some of our customers are using WHITEROOM in the upstream process of product and service development to brainstorm remotely.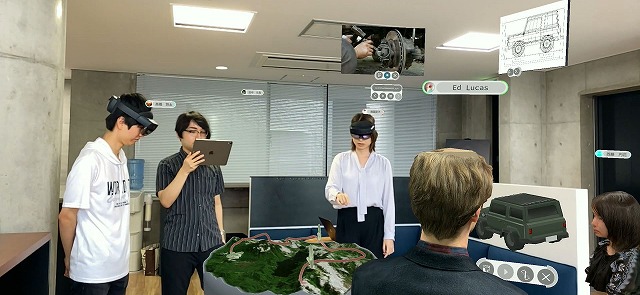 – How do you use WHITEROOM in the field of education?
We are now actively promoting the introduction of MR technology into the educational field. WHITEROOM has possibilities to use for various subjects and to deepen the understanding of learning. We would like to create good examples and update WHITEROOM so that it can be used in more educational fields.
– What does your future look like?
"WHITEROOM" uses technology that we have developed ourselves. We have only a few employees, so it may be too early to talk about big dreams, but we would like to become a company that can provide the technology we have developed to people all over the world and have them use it.